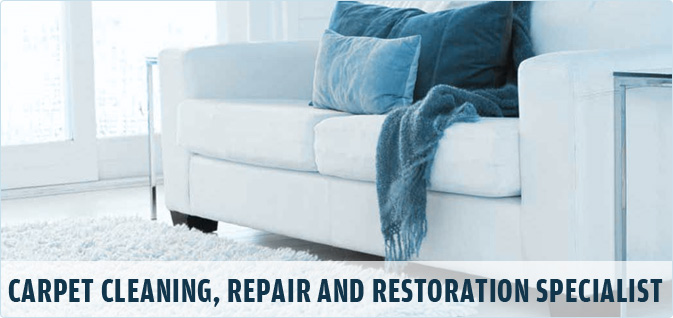 Carpets in our homes take a lot of abuse. We walk on them obviously, but we also drag all kinds of dirt in on our shoes from outside. We spill things on them, from red wine to crumbs from our food that we eat in front of the TV. There are our pets which may shed hair and also drag all kinds of material inside. Before we know it our white carpet has turned grey, especially in the high traffic areas. Even dark carpets need cleaning. They might not show the lint and dirt quite as much, but they are collecting dirt just as much as the white carpets. Microscopic pieces of dirt and lint work their way down among the fibers and sit there on top of the pile that holds your carpet together. Even vacuuming does not work when the dirt etc. is this deep.
You can try to clean them yourself, but a professional carpet cleaning service will be able to do a far better job. They have the equipment to reach deep into your carpet and pull out the lint and dirt at the bottom of the carpet. They employ carpet cleaning chemicals to wash your carpet which removes all of the dirt and oil from the fibers. Even spilt coffee, wine and other stains will magically disappear.
Hiring professional Carpet Cleaning in Regina SK is one of the best ways to give your carpet a new lease on life and add value to your home. If you ever intend to sell your home, a clean carpet will help to sell the home quickly and may even increase the price you are able to ask for your home. We recommend that home owners vacuum their carpets several times a week, especially in high traffic areas. We also suggest semi annual cleaning to keep your carpet looking great and smelling fresh all of the time. You will add years to the life of your carpet, saving thousands of dollars in carpet replacement.