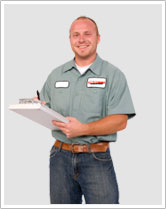 You really like the look of your tiled kitchen and bathrooms, choosing these components over other options. But the care and maintenance of the surfaces can be a real challenge. Trying to keep up with the cleaning is a chore, and you do not feel you have the skill to do an adequate job. Do not worry because we are here to offer professional Tile and Grout Cleaning in White City, SK in all areas of your home. Our staff has the training and the experience to restore your walls, counters, and floor to the luster and beauty that drew you to the materials in the first place.
Tile and grout present special issues when they need a thorough cleaning. Dirt can hide deep inside cracks in the tiles and the grout lines. A simple scrub with a mop does not get to the areas when grease, grime, and other debris hide. A concern in both the kitchen and bathroom is the possibility of mold or mildew growth as the rooms are frequently humid and warm, perfect conditions for microbial proliferation. Tile and grout cleaning needs a focus that addresses the possibility of these issues as some people are susceptible to mold spores and may have reactions that can affect their health.
Professional Tile and Grout Cleaning in White City, SK use equipment devised to remove the dirt and also sanitize all areas. Steam cleaning and scrubbers that get into every area make a real difference. Cleaning solutions matched with the type of dirt and staining also make for successful outcomes. Once we have completed the cleaning we also have a range of sealants and protective coatings that will keep your tile and grout looking great for a long time.