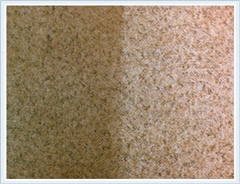 Your area rugs look great in the living room and give the room a great sense of style. Unfortunately, your rugs got dirty after the delivery men tracked in dirt and grime that soiled your beautiful rugs when they installed your new television. If you want top-rate area rug cleaning and want your rugs to look like new again, give us a call today. We advise against using household cleaning agents because they often contain harsh chemicals that could damage or discolor your rugs. In addition, regular vacuuming will not deep clean your rugs and will not remove the tracked in mud and grime.
If you want your area rugs to be safely and thoroughly cleaned, contact us for our unsurpassed High Quality Area Rug Cleaning in Regina, SK that will not be beat. Our trained technicians will effectively clean your rugs and will remove surface dirt and grime as well any hidden dirt. We use advanced cleaning method that will make the rugs look pristine and that will go deep beyond the carpet fibers to remove trapped dirt and debris.
You can trust us to do an outstanding job because we use modern equipment and tools that will not rip or mat down your rugs. In addition, our cleaning agents do not contain any strong chemicals that could fade, streak or yellow your area rugs. Our well trained and highly skilled technicians are experts and will carefully clean your rugs and will make them spotless. We offer the best and most reliable and High Quality Area Rug Cleaning in Regina, SK company in town, which is why we urge you to call us today and schedule an appointment. You have our guarantee that after our first-rate team completes the job that your rugs will look brand new.